Ultimate Reasons To Remodel Your Pool [Guest Post]
The following guest post was written and graciously provided by On Q Property Management.
Summer is almost officially upon us, and you know what that means—finally getting to enjoy spending those warm days relaxing poolside. However, those days may not be quite as enjoyable if you're not fully satisfied with your pool's appearance or if it's not in the best of shape.
Like most things in life, no matter how well designed or well built they are, there comes a time when pools will eventually need to updated or possibly completely replaced. That being said, there are actually a wide number of different reasons why people decide to have their pools renovated.
Due to Damage
Definitely, the most necessary time to have renovations done is when there is visible damage, especially if that damage results in leaks. Of course, the damage could be anything from cracks and structural problems in the concrete to wrinkles, tears or other problems common to vinyl-lined pools. Basically, any time you are having repairs done also serves as a great time to do some renovation.
Whether the problem is something more serious like broken pipes or something quite minor like busted tiles, you may want to think about having any renovations you've been considering done at the same time. This is often a more cost-effective solution, especially if the problem already requires major repair. So why not take this opportunity to resurface the interior with those cool new tiles you've fallen in love with.
To Update the Appearance
Sometimes you love swimming or relaxing in the cool water, but just can't stand the way that the pool-area looks. This might be true if it's getting quite old and outdated looking or if you bought your house and the pool was designed by a former owner with less-than-stellar taste. In this case, renovation is really the only way to go.
From changing the tiling to installing new decking or different coping stones, there is a wide range of ways to give the area an update or upgrade. Even minor changes to the interior or exterior surfaces can go a long way towards giving your pool that look you've always dreamed of.
If you frequently have many guests over, installing permanent outdoor seating can be a great way to make the area more inviting. As well, you could also consider having a bar or even poolside barbecue area. Whether you wish to create a hip hangout place for those wild parties or just some place to relax with your friends and family, you'll find a range of different products and designs that can help accommodate it.
To Take Advantage of Fun New Features
If you generally use it more for hanging out and relaxing than for swimming, you may want to consider adding any number of fun features to liven the place up. From colorful LED lighting to waterproof speakers, waterfalls to fountains, there are numerous products on the market that can allow you to give your pool a cool, personal touch. Even if you do use it frequently for swimming, you can still take advantage of many of these features without limiting your swimming area. In fact, you could even choose to make your daily workout more efficient by installing a swimming machine.
For Improved Safety
Sometimes people decide to remodel to improve the appearance or install new functions or features. However, other times the desire to remodel is driven more by worry or concern about safety. This is especially common among people with younger children, as it's important to make sure that the entire poolside area is safe and free from unwanted dangers.
While small children should obviously never be allowed to swim on their own due to the risk of drowning, it's also important that you take steps to ensure they can't even get near the water without adult supervision. For this reason, many experts recommend installing a perimeter fence around the area in order to help prevent any possible accidents.
To be most effective, the fence needs to be at least four feet high, and it should also feature a self-closing locking gate to prevent unwanted entry. Some people also like to take things one step further by including an alarm on the gate. In addition, you could also consider things like an underwater motion alarm, which will alert you should anyone accidentally fall in or climb in when they shouldn't.
Another great safety feature is a hard retractable cover as, when combined with a perimeter fence and gate, it provides another level of security to ensure that any toddlers or young children won't tragically drown on your property.
To Improve Efficiency
Pool-related technology has come a long way in recent years, ensuring that today's filters, heaters, and pumps are thousands of miles ahead of those produced a few decades ago. This means that you're basically flushing money down the drain by continuing to use old equipment, whereas a renovation is a great excuse to take advantage of these advancements and upgrade your swimming area with the latest state-of-the-art technology.
Still, you can usually take advantage of most of these features without having to do a full renovation, as most can be installed without the need for any major construction work. By taking advantage of these improved features, you can lower your energy costs and also help to reduce the amount of time you have to spend on cleaning and maintenance.
When is the Best Time to Renovate?
Depending on where you live, almost any time of the year can be a great time to undertake poolside renovations. However, in places with colder winters, it's likely that you'll need to wait until warmer weather in the spring before starting construction. Nonetheless, many people also prefer to wait until autumn to undertake their renovation projects. This way, you can ensure that you don't miss any prime swimming weather.
Still, it doesn't really matter when or why you choose to remodel, as by doing so, you can help improve the value of your home and also ensure that your outdoor area perfectly matches your tastes and your needs.
Founded by property investors in 2010,
On Q Property Management
has established itself as one of Arizona's fastest-growing Property Management and Real Estate firms.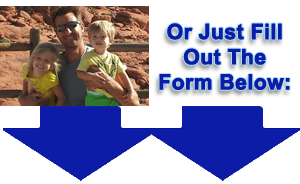 To request service or receive a free estimate, please fill out the form below and we will get in touch with you shortly.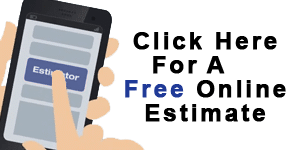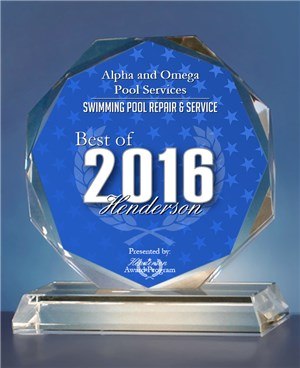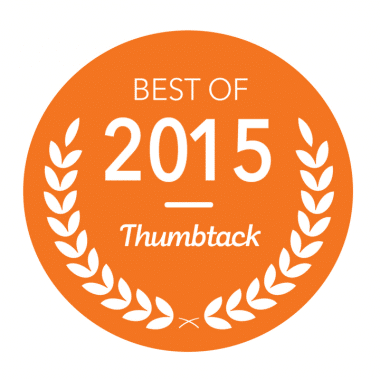 We Are Licensed and Insured!
Nevada State Business License: NV20091621874
Insurance License: #0510559