Pool Tile Cleaning for Henderson Hard Water Stains
Henderson Pool Tile Cleaning Services

Get an Instant FREE Estimate for Pool Tile Cleaning Services. We'll Remove Calcium Build-Up and Leave Your Pool Tiles Sparkling Clean!
Summer is just about here. You're ready to entertain family and friends with your first backyard barbecue of the season. Unfortunately, your pool looks less than desirable. Winter has come and gone, leaving unsightly tile residue.
Not a problem. Our technicians provide superior cleaning, leaving the condition of your pool safe and sanitary for you and your family.
Our motto is "Dedicated Service from Beginning to End!"
The Perfect Time for Pool Tile Cleaning in Henderson
In Henderson, Nevada, we have hard water. Most likely at some point, you'll see a build-up of calcium along the waterline of your pool, or perhaps on the edges of a spa over the spillway. That indicates time for pool tile cleaning.
Often people will ask us when we brush each week, why is there still a white residue left. The brushing we do for our weekly service is to get the dirt and loose debris off the walls, and won't address the calcium/hard water issue.
There are 3 ways to deal with the calcium and hard water stains on your pool:
A chemical you can add to the routine to prevent buildup from happening.
Scrubbing the area with a pumice stone, if it's just a relatively small area.
Bead blasting, which is the most costly but recommended for major calcium build-up (The pool will need to be drained).
It's a great way to get your tile looking almost brand new. After that, we'd recommend a regularly scheduled chemical product application to prevent future build-up problems. Overall, pool tile cleaning protects your investment and offers years of backyard entertainment for you, your family and friends.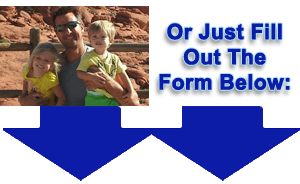 To request service or receive a free estimate, please fill out the form below and we will get in touch with you shortly.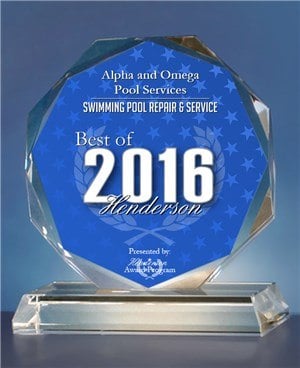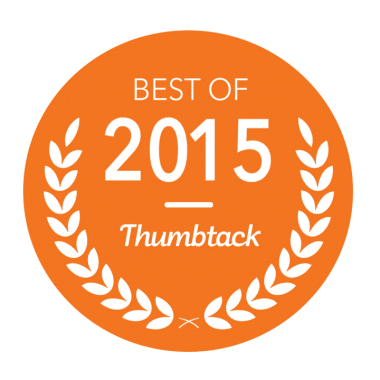 We Are Licensed and Insured!
Nevada State Business License: NV20091621874
Insurance License: #0510559