Salt Water Pool Conversions
Salt Water Pool Conversions in Henderson, NV
Get an Instant FREE Estimate for Pool Tile Cleaning Services. We'll Remove Calcium Build-Up and Leave Your Pool Tiles Sparkling Clean!
As a homeowner, you may be frustrated by all the time, effort, and costs that are associated with maintaining your chlorine pool. You should know that there is another alternative to make your life easier and cut down on those high maintenance expenses. A salt water pool conversion could be just what you need to truly enjoy your pool again without all the headache of a traditional chlorinated swimming pool. Switching to a salt water pool can have many benefits, but there are also some drawbacks that you should consider. Use the following guide to help you make this important decision.
Our motto is "Dedicated Service from Beginning to End!"

Salt Water Pool Conversion Pros & Cons
Here are some advantages and disadvantages to converting your chlorine pool to a salt water pool.
Advantages of Salt Water Pools
Salt water systems are known to be safer than chlorinated pools, which can have long-term risks for regular users.
Salt water pools only produce chlorine as needed to disinfect the water, so they are very gentle on the eyes, skin, and hair.
Since they have lower chlorine levels, salt water pools need dramatically less maintenance than chlorine pools, which results in significant savings for the homeowner.
These pools have a soft water feel that many swimmers enjoy.
Disadvantages of Salt Water Pools
Salt water systems can be more expensive at the outset than chlorinated pools.
The salt can result in damage for some types of materials, such as certain kinds of pool lighting, liners, fixtures, and heaters. If you're unsure, it's best to consult with a salt water professional before installing anything new.
Salt water pools are more complex than conventional ones, so they usually require a specialized technician to handle any problems that arise with the system. A typical homeowner won't know how to address these issues on their own.
How Much Does It Cost to Convert from Chlorine to Salt?
Converting to a saltwater system ranges between $500 to $2,500 nationally. This price is typically influenced by the pool type and size. For example, you will pay less for an above-ground pool, which will require less salt and a smaller salt water chlorine generator. A 50,000-gallon in-ground pool, on the other hand, will be at the higher end of the spectrum with costs ranging from $825-$2,500 nationally. The installation labor makes up $300 to $500 of this cost, while the rest depends on the generator and the number of salt bags you need for the system.
Salt Pool Conversion and Maintenance in Henderson
Alpha and Omega Pool Services is a licensed and insured business that proudly serves Henderson, Green Valley, Anthem, and the surrounding area. We offer professional salt pool conversion and maintenance at a reasonable price, and we are proud to be HomeAdvisor screened and approved! Our technicians are highly experienced in salt water systems and can handle any issue you have. To learn more about salt water pool conversion, contact our office today and take advantage of our FREE estimates.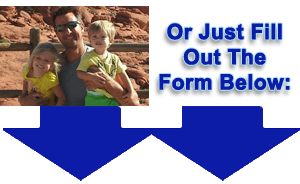 To request service or receive a free estimate, please fill out the form below and we will get in touch with you shortly.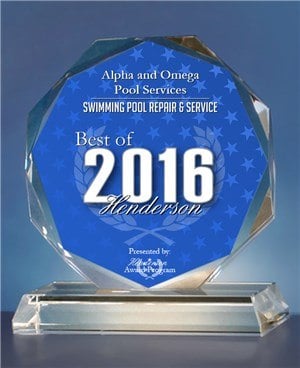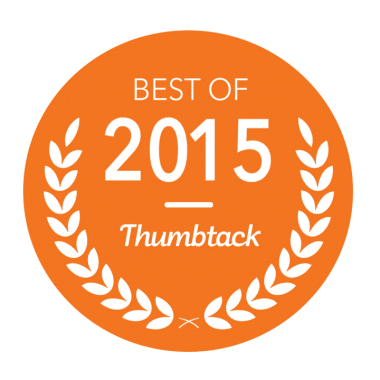 We Are Licensed and Insured!
Nevada State Business License: NV20091621874
Insurance License: #0510559